During the winter school holidays, Dark Horse Chess held its very first online holiday program.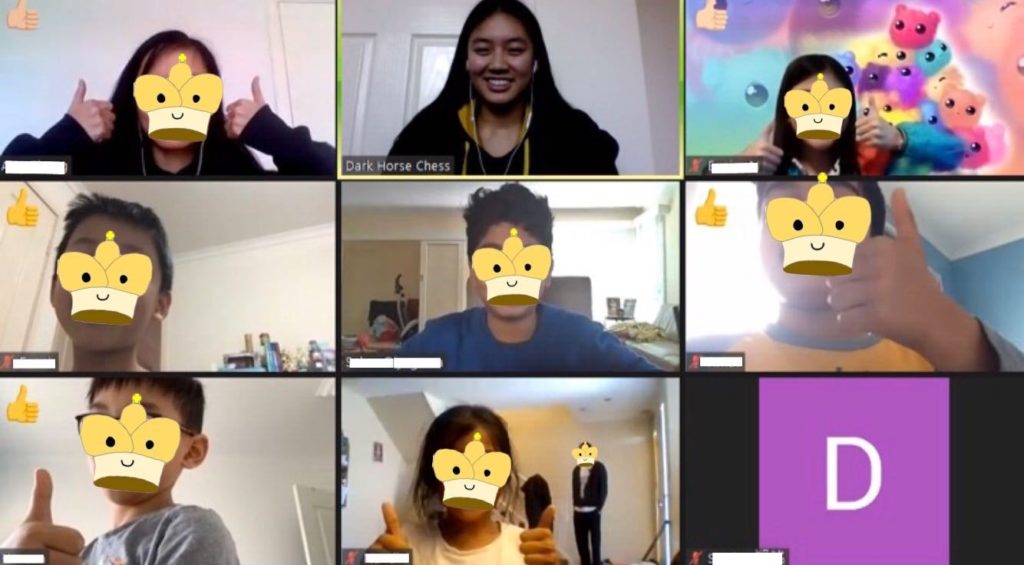 After the successful first two weeks and a big tournament to conclude these weeks, we extended our Winter Holiday Program in line with the extension of the Victorian school holidays, bringing the whole program to a three-week program.
Having the opportunity to continue playing chess with other students during these unique times certainly provided some much-needed excitement and socialisation for the students as well as the coaches.  
Throughout the week, students were given the opportunity to learn from experienced coaches who taught them about various aspects of the game, from openings, to tactics in the middlegame, and how to win in the endgame. Three streams of classes were offered for students of all playing abilities. 
Here's a peek at some of the fun lessons we had throughout the three-week program: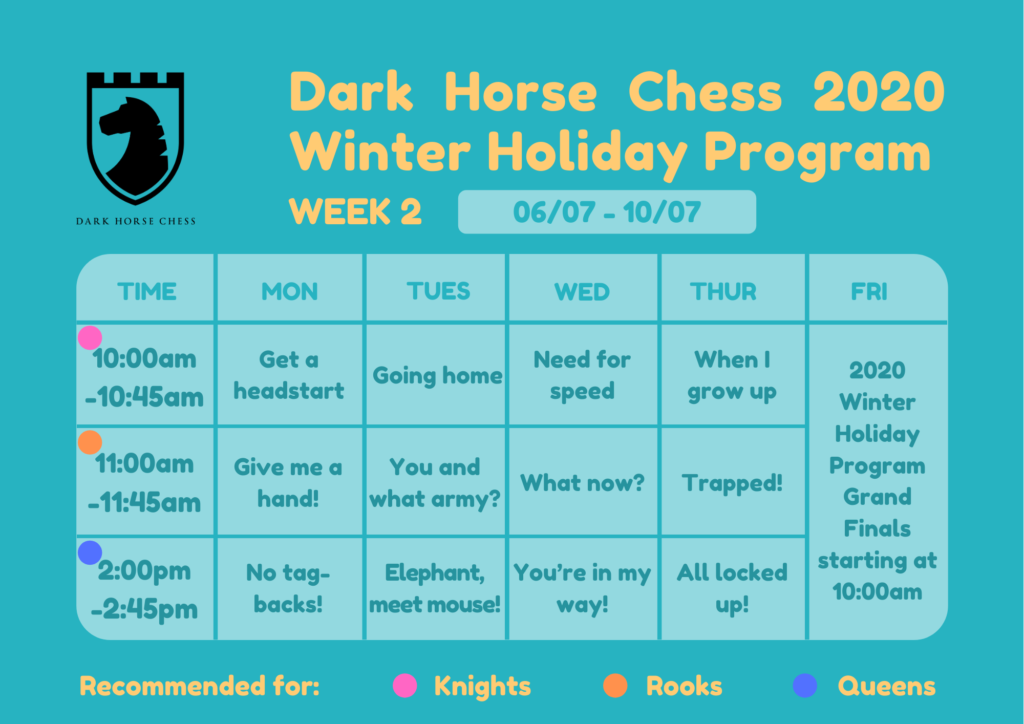 The Knights stream was our beginner program which was suitable for children who had a basic knowledge of how pieces move but were unsure of how to complete a game of chess. The course taught students more about the rules of the game and also introduced them to the concepts of attack, defence, check, and castling. 
The Rooks stream was our intermediate program which was tailored to students who could complete a full game of chess and were looking to explore new ways to deliver checkmate and learn about simple tactics such as forks, pins, and skewers. 
The Queens stream was our advanced program which aimed to help confident players broaden their theoretical knowledge of openings and endgames, as well as sharpen their visualisation skills during a game. 
We had so much fun these holidays, and we hope to see you next time!
Your team at Dark Horse Chess ♞