Dark Horse Chess have moved to coaching via an online platform given the current circumstances. We provide the same fun, encouraging, and engaging private and group lessons on through Zoom and ChessKid.
We pride ourselves on having sensational chess coaches who are experienced working with young people, are both fantastic teachers and role models.
Our team of experienced coaches conducted a Winter Holiday Program for primary school children of all levels from various schools which was highly successful.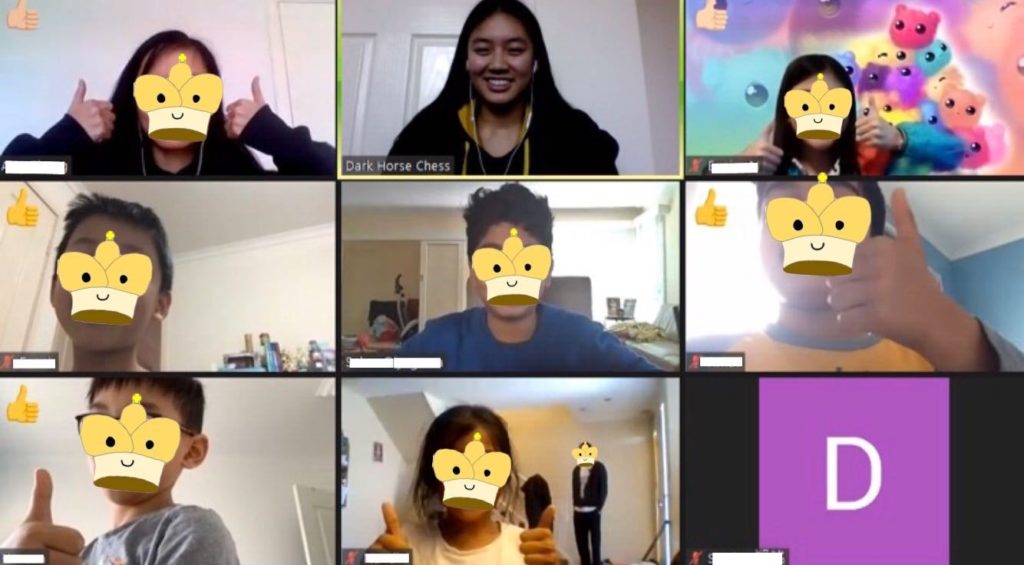 2020 Winter Holiday Program Lesson 
Online Coaching Program Platforms
Our group lessons are typically 45 minutes and consist of two parts. Lessons typically begin with a short teaching period where the coach will introduce students to a topic in chess. 
This is followed by game time using the ChessKid platform where students in the coaching group will be able to play games against each other to practice their skills.
Our coaching is currently being conducted via Zoom (meeting platform) and ChessKid (playing platform).
Our fees  for standard 

group

 c

hess

 c

lasses

is $12 per child per class (inc. GST).
For private lessons, visit our private coaching page to learn more!
Interested in joining chess classes?