Looking for printable and downloadable activities? You've come to the right place!
Using simple addition and subtraction, learn the values of each of the pieces!
Solution for Additon puzzle
Pawn: 1 point
Knight: 3 points
Bishop: 3 points
Rook: 5 points
Queen: 9 points
This fun crossword is filled in using chess words that we have learnt in class!
This puzzle is a bit trickier! Each 2×2 marked out by the bold lines must contain each of the pieces once (a white knight and rook, and a black bishop and rook), however, there's a catch! Each piece cannot be in the attacking range of the same piece (of the same colour). 
This very tricky Sudoku follows the normal rules of Sudoku: each row, column, and 3×3 square must contain the numbers 1-9. But there's a chess twist to it! Numbers cannot be a knight's move away from the same number! Think very carefully!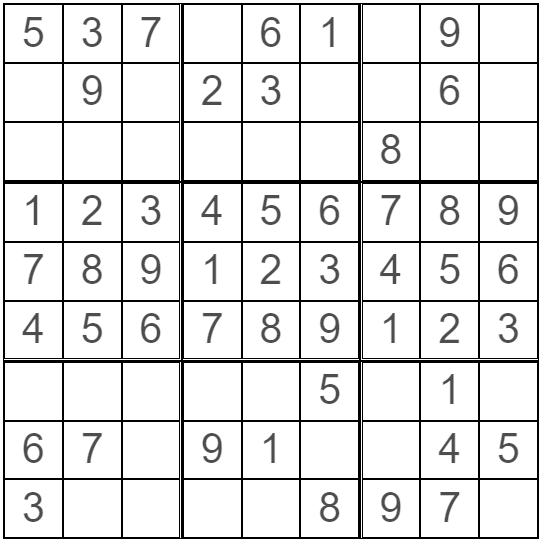 Solution for anti-knight Sudoku
What Chess Piece Describes Your Chess Game?